Toke Makinwa is a popular Nigerian radio personality, television host, blogger, lifestyle entrepreneur and author. She is 36 years old, got married in 2014 and got divorced in 2017. Toke has taken it to her social media page to set a reminder for those constantly coming to her inbox asking her to get married.
Toke Makinwa thought it wise to reply reply all the trolls and people asking her to get married again, she said that what people say doesn't really bother her much. "Those who followed or have been part of my life for years would know that I'm very shameless, I have sold my shame", she proudly said. When you are dealing with someone who is shameless, there is little or nothing you would do or say that would shame them", she said this because she believes she is grown take responsibility of how she leads her life.
"There is absolutely nothing you say about me that is new because you have heard it all before, I think it is really a disgusting behaviour when people constantly ask me when are you getting married", she said. See video:-
After this video was shared on Instagram by famous blog Ng, it got many users talking. Some expressed that people should learn to mind their business and channel their energy towards something resourceful. See some screenshots of the comments and reactions:-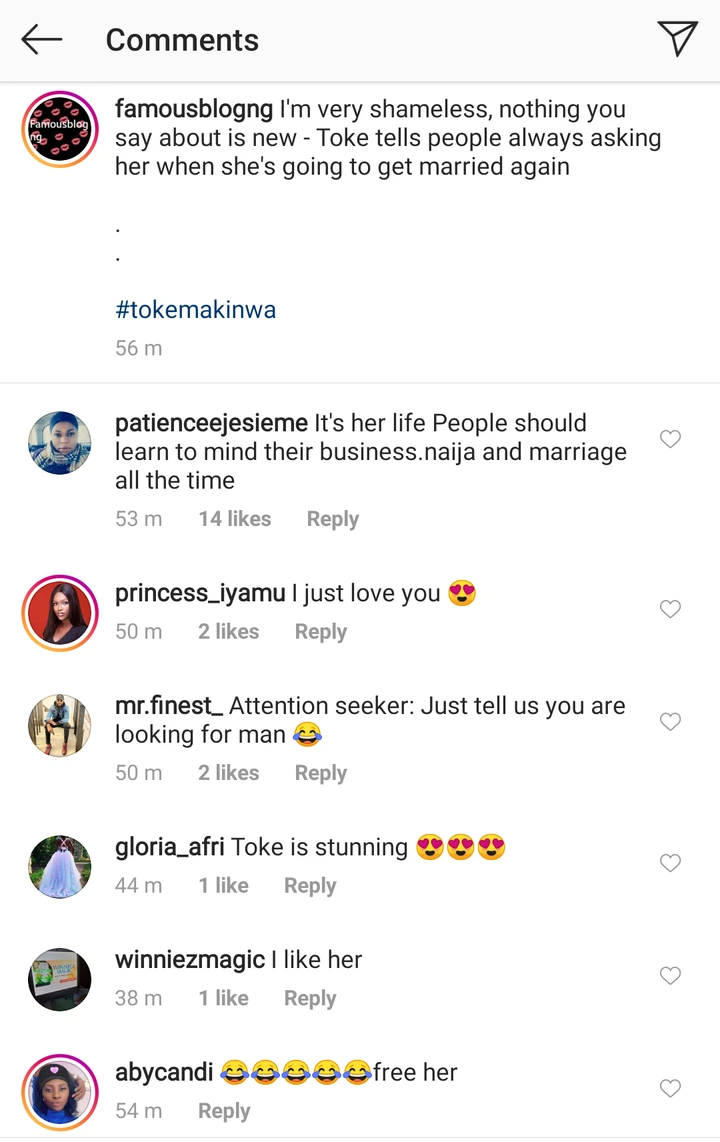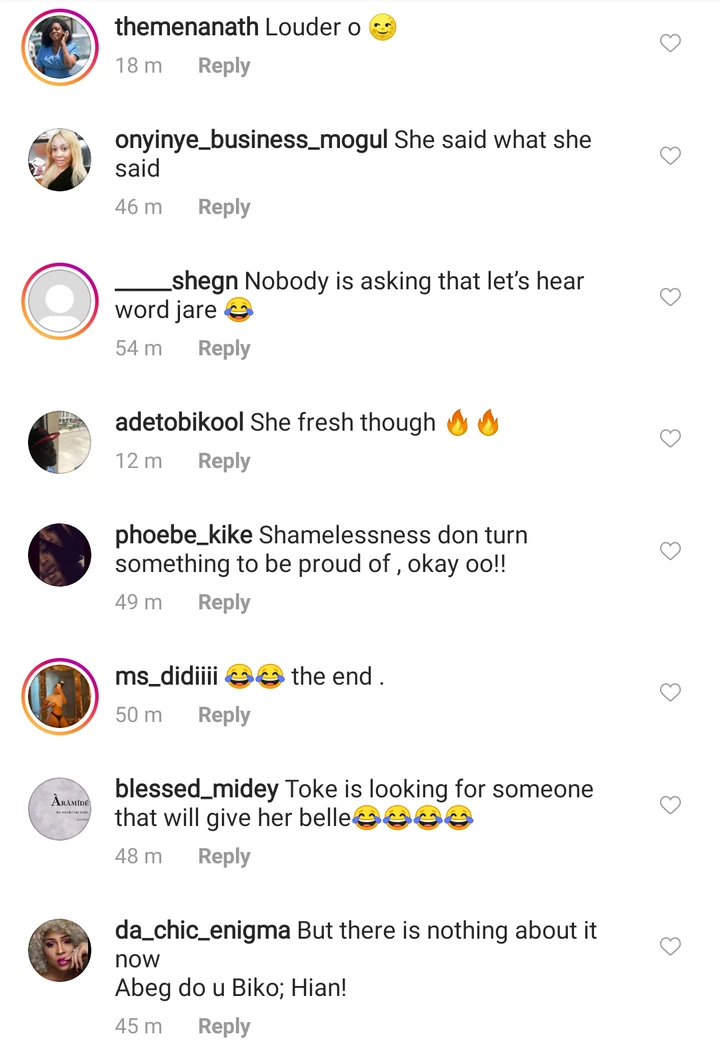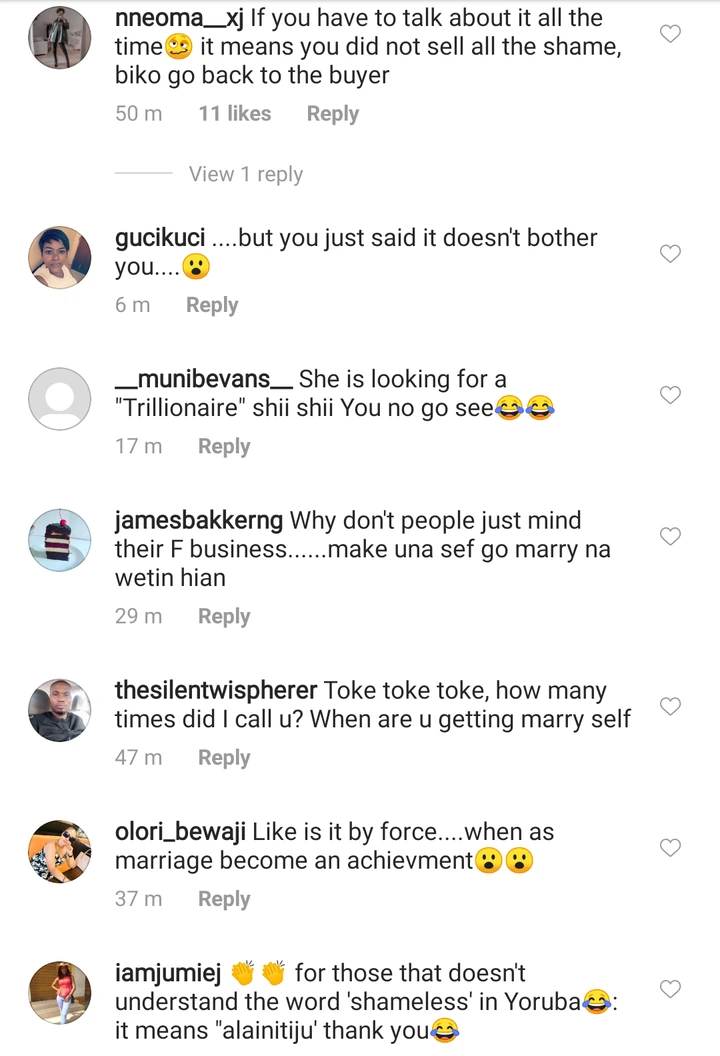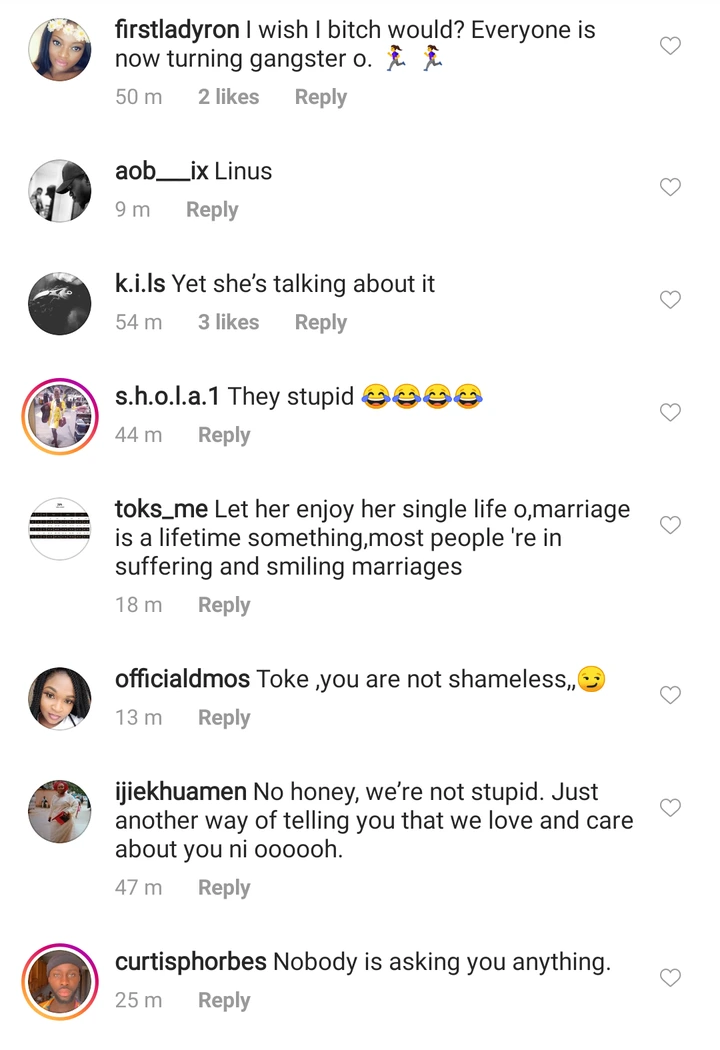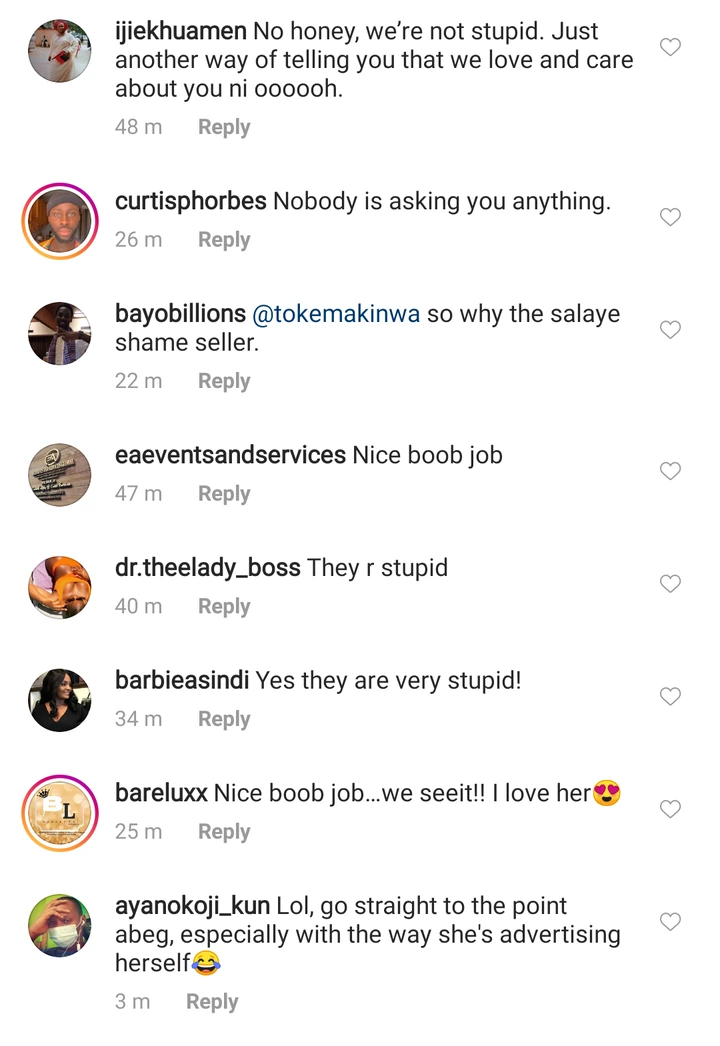 Source:- Famous Blog Ng || Instagram App.